Some UK users of the new iPhone 12 and iPhone 12 Pro have reported that they are receiving an error in the NHS COVID-19 contact tracing app, essentially rendering the software unusable.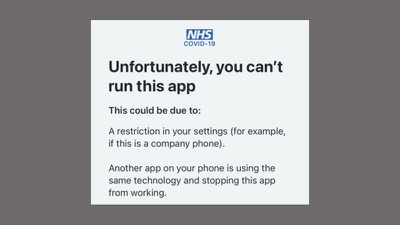 UK users to are experiencing this issue are encouraged to manually enable exposure notifications, which can be enabled by going to  Setting > Notifications > Exposure Notifications > Allow. The error reportedly is due to when apps are transferred from another device using iCloud. This issue then causes iOS to not ask for Exposure Notifications on the new device.
The NHS has yet to add the new iPhone 12 models to their list of compatible devices which can be found here.
Check out the new iOS 14.2 wallpapers here, iPhone 12 wallpapers here, and the iPhone 12 Pro wallpapers here.
Stay updated with the latest Apple news at Appleosophy and follow our Telegram News Channel here. Join the Appleosophy Community on Telegram here.