Could the American dollar stores get a little cheaper for Apple Card users in the future?
Since Dollar Tree, Family Dollar and now Dollar General all accept Apple Pay in their stores, one of the important questions out there is whether or not one of these stores should be a 3% Daily Cash merchant?
Stores and companies that accept Apple Pay in-store or online typically get 2% in Daily Cash on each purchase they make with their Apple Card.
However, it seems like it could be time for one of these companies to separate itself from the rest of the competition and find a way to become a 3% Apple Card merchant.
Obviously, all of these stores have locations all around the U.S. The issue is going to be choosing "the one."
Family Dollar currently has around 8,000 locations across the country, but are not available in Hawaii, Washington, Oregon or Alaska, making it a merchant that would not be favorable to Apple Card users in those states, not to mention that between the three primary dollar store chains listed above, it has the least number of locations.
When it comes to Dollar Tree, it has made strides over the years to get more locations, as well as implement technologies like Apple Pay into its stores.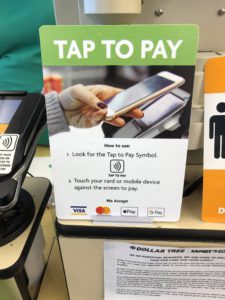 However, after I have personally been in its stores, there's not much there in actuality. Sure, they are handy for a select number of items, I just cannot imagine it as being a 3% Apple Card merchant.
The case to be made for Dollar General is the fact that even though the stores are fairly small in size, they do carry a wide variety of products like food, drinks, party supplies, gift cards, shirts and hats, toys and other useful products.
It also helps that there are currently 17,000+ of its stores across the country too.
However, a major aspect of this opinion and decision is the fact that Dollar General has self-checkout and is more available in rural parts of the country, giving rural Apple Card customers a regular nearby merchant to go to.
Also, it is worth noting that Dollar General does have a partnership with PepsiCo to bring the newest flavors of Mountain Dew to its stores, including the company's exclusive Maui Burst flavor. That in itself is enough to get me in the store.
I should also point out that both the Dollar Tree and Family Dollar apps are barely functional and don't allow you to do much in them. Meanwhile, even though there is no support for Apple Pay in the app right now, Dollar General's app does at least let you take orders from it.
If there is going to be a dollar store chain that is going to become a 3% Apple Card merchant, it should be Dollar General. The company has proven time and time again that it is trying to adapt itself to this decade, and for the most part, it is doing so gradually and at a good pace.
Which dollar store chain do you think should become a 3% Daily Cash Apple Card merchant? Do you think Dollar General should be that? Comment below or let us know on Twitter at @appleosophy.