Reliable leaker and YouTuber Jon Prosser has dropped a massive first-time leak showing the iPhone 14. As of right now, the iPhone 13 is one week ahead as Apple announced the date for the upcoming September event.
Our friend Emilio Morales said that the iPhone 14 "looks like an iPhone 4 on steroids". According to Prosser, the iPhone 14 will have a similar resemblance to 2011's iPhone 4, with a new titanium design, round buttons, antenna bands sitting on the glass, and a clear camera chassé. Prosser states that it is still unknown what the internals are inside the phone, given that it is still super early to know exactly.
On the front, the iPhone 14 will not feature a notch and is replaced with a hole-punch cutout. This matches the leak by Ming-Chi Kuo who said that iPhones will feature a hole-punch display in the future.
If the notch on the upcoming iPhone 13 does not change, this iPhone will have the biggest display change since the iPhone X. Prosser stated that the Face-ID system could still be under the display if Apple goes with the hole-punch design.
Sources also tell Prosser that the regular non-pro iPhone 14 could still sport a notch design that we are seeing on the upcoming iPhone 13, but he is still not quite sure.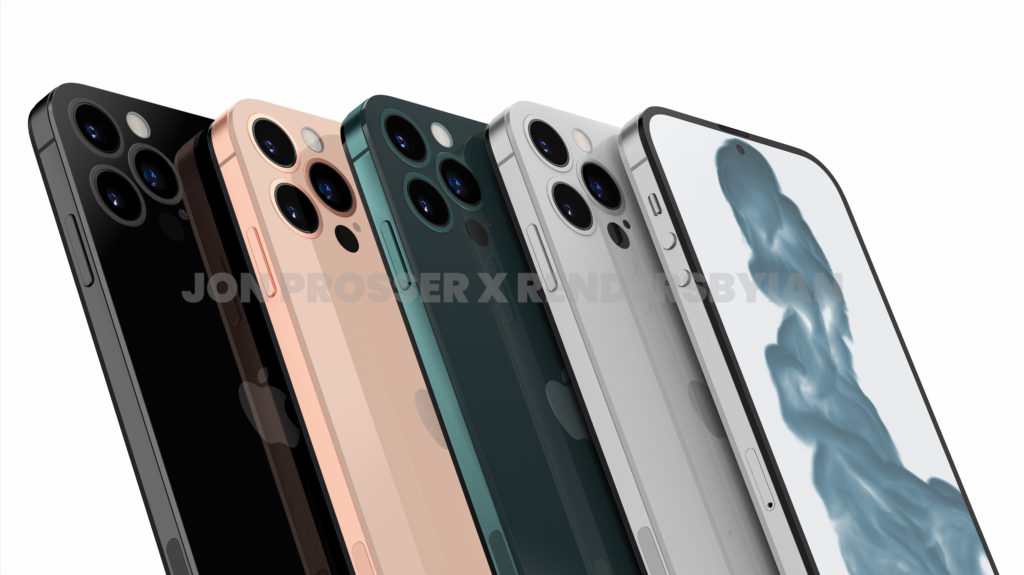 Apparently, Prosser says that the bottom of the iPhone 14 will still sport a lightning port, making the chance of the arrival of USB-C to the iPhone less possible. Also, the colors of the upcoming device are not known yet, but Prosser and concept artist Ian Zelbo are featuring silver, black, rose gold, green, and turquoise in their renders.
Prosser stated at the end that this is leak is still super early, meaning that we could see some changes regarding things like colors, dimensions, and more.
What do you think of this super leak? Will the iPhone 14 get rid of the notch? Let us know in the comments below. Follow us on Twitter or Instagram. Also – make sure to subscribe to our new video podcast on YouTube!