It's easy to say that the most popular sport in the United States is football and the NFL gets a lot of that TV viewership every year.
For Sling TV subscribers new and old, they will get a free preview of NFL RedZone this weekend for the league's third week.
NFL RedZone is a channel that basically shows every time there is a team in the red zone during a game, as well as shows big and important plays, and updates viewers on other news going on in the league like injured players and stats of players that day.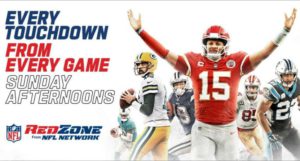 However, it is mostly the place you go to in order to see every score during every NFL game being played that day.
The channel typically airs during the 1 p.m. ET and afternoon games, but goes off the air by the time the NBC Sunday Night Football games begin.
Sling TV users on both the Orange and Blue plans will get NFL RedZone at no additional cost this weekend, as it is set to be a free preview.
After the weekend preview of the channel is up, the only way Sling TV subscribers will be able to get it will be through the Sports Extra add-on at an additional $10 a month. However, it is only available to those on the Blue plan, as those on the Orange plan get a different set of sports channels on Sling TV's Sports Extra plan.
Additionally, the Sling Blue plan has NFL Network for Thursday Night Football game broadcasts.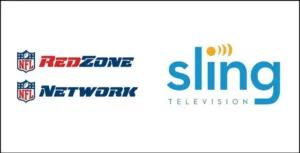 Sling TV starts $35 a month for either the Orange or Blue plans and is available to stream on the iPhone, iPod Touch, iPad, Apple TV and Mac. You can also check out our article on how to stream the 2021 NFL season as well.
Do you plan on streaming NFL RedZone with the free preview this weekend on Sling TV? Comment below or let us know on Twitter at @appleosophy.