Back when I was in my old community college, I had free time and loved to write.
At the time, I wrote for my community college's website and magazine, my personal blog and a different tech blog.
However, I found myself wanting to write about my life but not for the public. This is not to say that my life is "risky" or anything like that. I just love to write a lot, hence why I write so much on here.
Day One Journal, since I purchased it five years ago, it has been a great app to do all of this with. It's literally been an outlet for me to write personal entries without the public seeing it and scratch that itch for myself.
Even though I wish I could find myself writing in it more often, when I do write in it, I usually write as much as I can in it.
What makes it the best journaling app on the market is that it is accessible through almost every means possible for those with Apple devices. I can access my journals on my iPhone, iPad and Mac. If I really wanted to, I can even get it on my Apple Watch.
Another aspect of it is that is nice is that I don't need an internet connection in order to use it. Sure, having an internet connection makes it provide more info about the day you are writing your entry (what location you're writing it from, the weather, etc), but it is not necessary.
Lastly, the security with it only opening your journals with either Touch ID, Face ID, or a password/passcode makes it so much better. If someone were to get a hold of my iPhone, iPad or Mac, they would not be able to get into it because they would not be able to use my fingerprint, replicate it for Touch ID or guess my passcode.
Oh, and being able to have multiple journals and access them across multiple devices. It is that feature that I use often for journal entries, Appleosophy article ideas and other writing ideas.
The only thing that I wish I could do with it is write more. I wish I could be one of those people with an iPad Pro and Magic Keyboard and write entries on it. The only other way I usually do that is if I bring my MacBook Pro with me. As much as I love my Mac, I don't want to always bring it with me everywhere.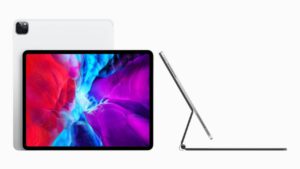 Have you ever used Day One Journal? What are your thoughts of it? Comment below or let us know on Twitter at @appleosophy.