In a last-minute report from Mark Gurman, he now confirms that Apple's is ready to debut its 'Mac Studio' and 'Studio Display' as soon as tomorrow's 'Peek Performance' event. Last Friday, we reported that Apple is planning to launch an all-new Mac desktop that's between the Mac mini and the Mac Pro, along with a complimentary monitor.
Am told the Mac Studio (smaller Mac Pro/more powerful Mac mini) plus the new monitor running iOS are "ready to go" – so I believe they should arrive tomorrow. https://t.co/MvrGwTfGmy

— Mark Gurman (@markgurman) March 7, 2022
Today, YouTuber Luke Miani has shared his concept on both of the upcoming products based on his exclusive leaks as shown here. We can expect the 'Mac Studio' to feature a thicker "Mac mini" design with an advanced thermal system to dissipate heat. The machine won't be as powerful as the Mac Pro, but it will feature the M1 Pro/Max chips or a more advanced M-class processor that we've yet to see.
As for the "Studio Display", Miani suggested that the display be 27-inches diagonally, yet with thicker bezels than the Pro Display XDR. Now, Gurman suggests that because it will have an A-series chip, this monitor will "run a variant of iOS". As previously rumored, we're now expecting this monitor to be a much more affordable option to the Pro Display XDR.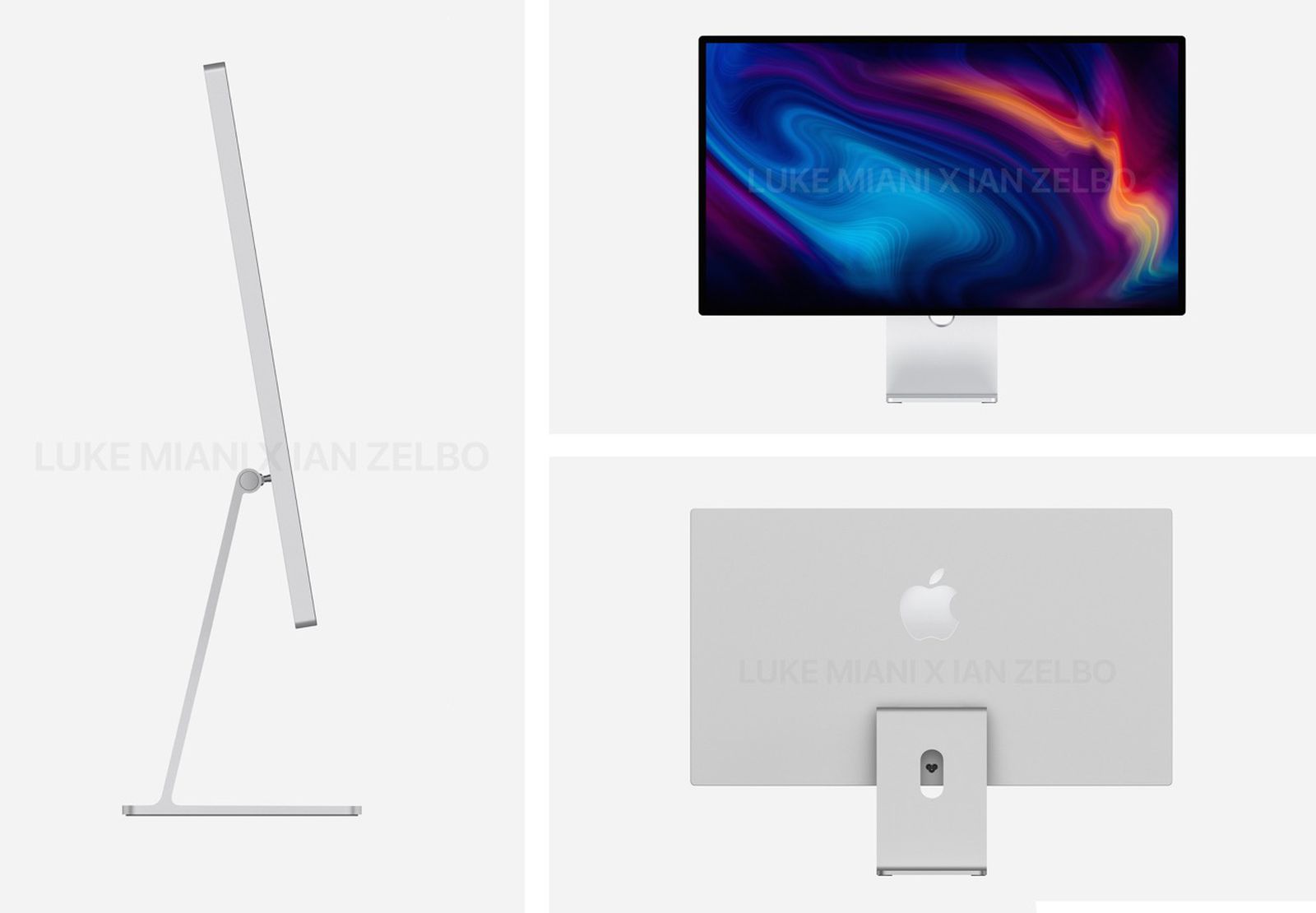 What do you think about a monitor that runs iOS? What do you think the purpose of that is? Let us know in the comments below.