It's that time of year again, which no, does not mean MLB baseball, but more so that the NCAA Men's Basketball Tournament, also known as March Madness, has been going on for a number of days this year, and with that comes the need for streaming.
This year, the NCAA is offering its March Madness Live app which enables users to sign in with their TV provider and then stream all of the live games that are on at that time.
The app also has the ability to let users stream multiple games at once.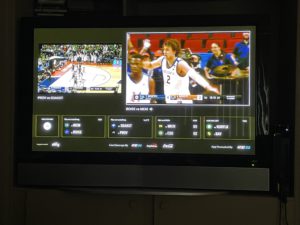 In my experience with the app this year, it works alright. I do like the fact that the app has a button that makes it easy to turn on the multi-game feature. Once it has been turned on, if there are other games on at that time, you simply tap the other game you want to watch.
The only issue I have seen with this is users are only able to stream two games at once. While that may be alright for some, I find this to be an issue since this is 2022 and people should be able to stream at least four games/screens at once if they would like.
When only streaming one game at a time and it is not in the full-screen view, users can see a live stat column that shows all of the statistics from the game they are watching.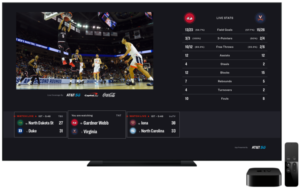 I also like the fact that it shows the scores from the other live games below the screen too so you are always informed on what is going on throughout the tournament.
One issue I have had is I am unable to stream games on CBS since the Sling TV subscription I use to watch the other games through the March Madness Live app does not include CBS. It does make me wish there was a way that CBS and the NCAA could ink out some sort of deal so viewers could always watch the CBS games regardless of a TV provider since it is a national TV station and is provided for free OTA via an antenna. Either that or that Paramount+ users could incorporate their subscription into the app along with a regular TV provider like Sling TV or Hulu with Live TV.
Overall, the March Madness Live app on the Apple TV in 2022 gets 3/4 stars from me. It works the way it should and has a fairly simple user interface that is easy for the average person to understand.
March Madness Live is a free app in the App Store and is available on the iPhone, iPod Touch, iPad, Apple Watch and Apple TV.
Rating: 3/4 stars