In April 2021, I pre-ordered the new new Siri Remote to go along with my Apple TV HD.
At the time, I was looking to hopefully have a better user experience than with the previous generation Siri Remote that, well, let's just say was not the easiest to navigate with (seen in the photo below).
With this new Siri Remote, the first aspect of it that has never gotten old is the design. Despite the iPod being a dead product for Apple now, it still lives on in the Siri Remote because of the iconic click wheel it has for navigating the UI of tvOS. It's a better function for the Siri Remote too, especially the little white dots around the click wheel.
Back in March this year, I gifted my mom an Apple TV HD as one of her birthday gifts, with one of the top reasons being that I knew she would find the new Siri Remote easy to use. That came to be true when she got and used it.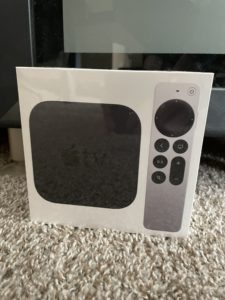 I do like that the new Siri Remote does have a back button on it. It just makes it more simplistic in the end, especially for those who are not as familiar with Apple and its devices at an advanced level. Having the Siri button on the side of the remote is another nice touch to it since I have found it to be more convenient there, instead of having it on the middle of the remote where it was before.
The build quality is the best I have seen out of any Apple TV remote ever. When you're holding it, it feels solid and not as fragile as the previous glass Siri Remote.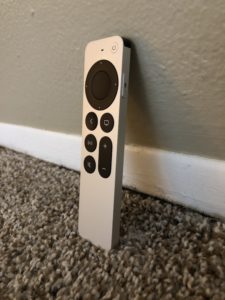 Overall, while this may sound short, it is without a doubt one of the best accessories Apple has made in years. You can tell a lot of time and attention to detail was placed with the new Siri Remote. It doesn't feel like the cheap plastic you get with an Amazon Fire TV or Roku. For the price of $59, you're getting a remote where the sequel is better than the original.
What are your thoughts on the Siri Remote after the year or so that it has been released? Comment below or let us know on Twitter at @appleosophy.