So, you're buying your first iPhone, or maybe just upgrading to the latest model. It's exciting, it's new, and you're about to enjoy a new, sleek phone experience. But there are a couple of things you should consider after you've gotten hold of your wonderful new phone – namely the gadgets that are going to make your user experience even better. But what are these gadgets you ask? Well to begin, here's a list of four items that are sure to make your new phone as much fun as possible…
Power Bank 
iPhones don't exactly have the best reputation when it comes to battery life. And though that may be unfair depending on who you ask, it's always good to have a power bank in times of emergency to make sure that your phone always has enough charge. It could form part of a wider tech survival kit, which you can personalize depending on your own needs to help you remain connected during any emergency. Such a kit would include everything from spare cables to data back up solutions. But for iPhone users, a power bank is definitely top on the list, alongside a portable wifi spot and any adaptors you may need. From small to large, you can pack as many things as you deem necessary. This one will come in handy more often than you think!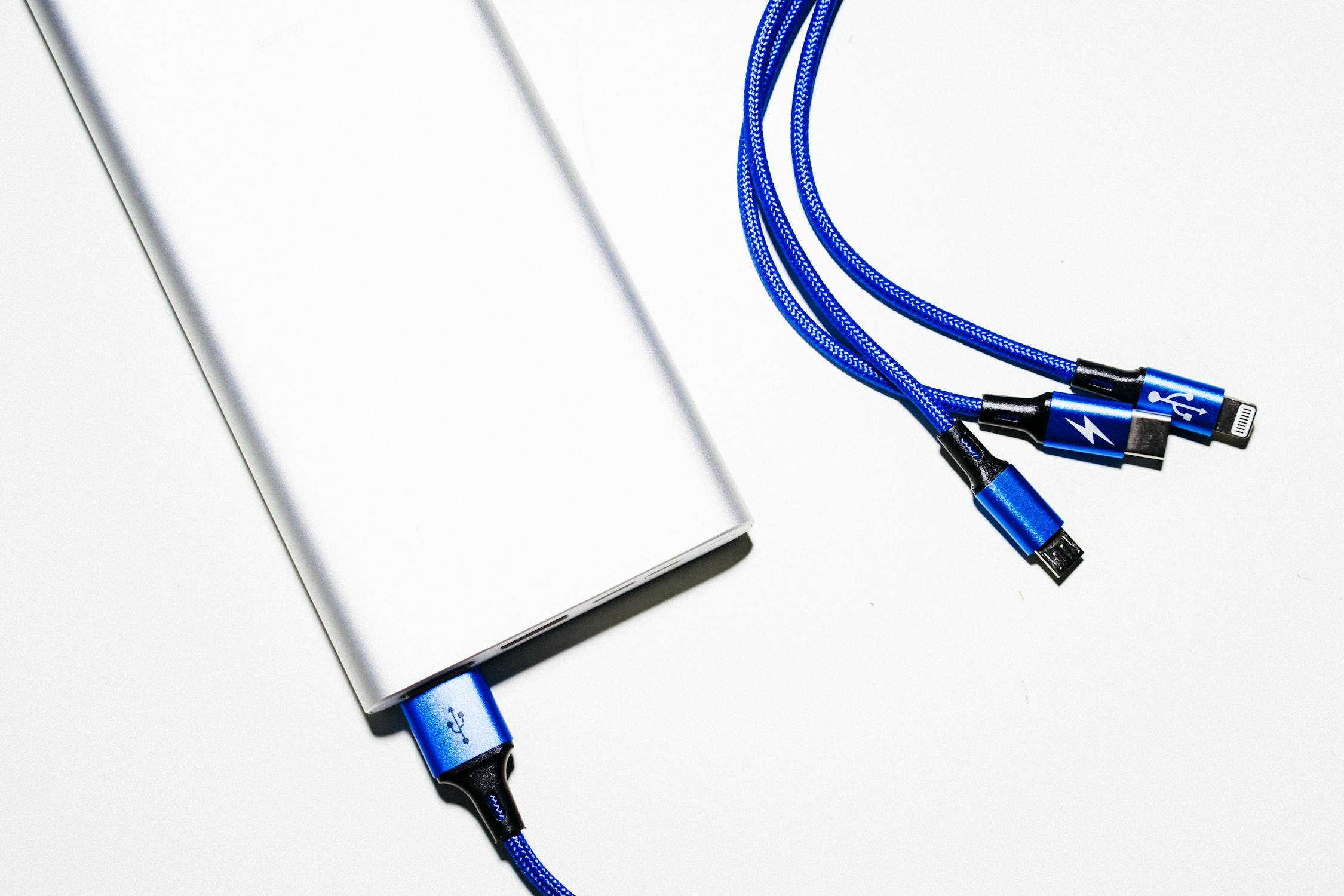 Headphone adapter
Yes, we're living in the age of AirPods. But there are plenty of iPhone users who still like using wired headphones, many of which don't fit into the iPhone headphone jack. You can get Apple headphones that match the jack, but if you want to experience the full range of headphone options then the best thing to do is get yourself a headphone adapter which lets you connect any other brand. Just search Lighting to 35mm in the Apple store website and you'll find what you're looking for soon enough. That way you can listen to whatever music, from whichever headphones, whenever you want. Sounds like a win.
AirTags
One of the great joys of having an iPhone is having the Find My iPhone app, which allows you to locate your other Apple devices or your friends' devices – the app having become a popular way to ensure safety among peers. But you might also consider buying yourself a set of AirTags, which are tracking devices that you can attach to your personal items and keep a track of through your phone. Whether attaching it to your wallet, keys, or backpack, they mean that you'll be much less likely to lose your belongings!
iPhone Case
Finally, iPhones are delicate things. That's why it's a great idea to get a protective phone case. And this doesn't mean that you have to have a boring bulky option which will ruin your iPhone's aesthetic. In fact, phone cases are one of the most fashionable things you can buy for your phone, with celebrities often coming out with their own personalised lines. With a massive range of options, it's a really easy and practical way to express yourself, while keeping your phone safe.
So there you have it – four simple products that can help enhance your iPhone usage.