Earlier this month, I was fortunate enough to be able to get myself the brand new 128GB iPhone 15 Plus.
I had previously been using iPhone 12 Mini since October 2021, so with the purchase of the iPhone 15 Plus, you could say that I went from the smallest to the largest (excluding Apple's iPhone 15 Pro models), in terms of size. Needless to say, on top of the increase in screen size for me, this was a huge upgrade on the processor and screen quality too.
I did my upgrade through Apple at my local Apple Store since I was trading in my previously mentioned blue iPhone 12 Mini (as seen in the photo below).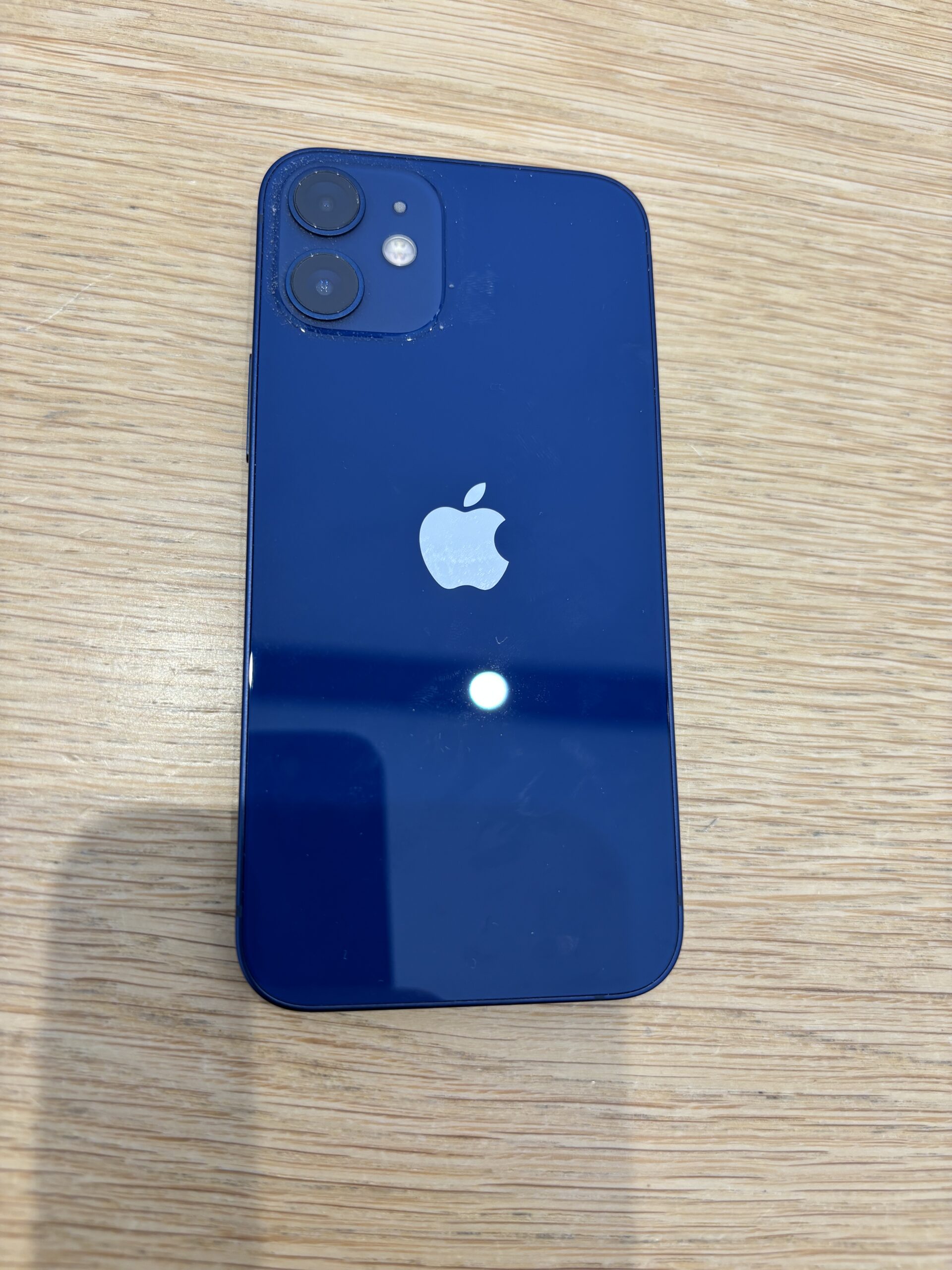 Once I completed the upgrade, I did stop by my nearby Best Buy and get an OtterBox Defender XT case for this iPhone 15 Plus since not only does it defend and protect it from drops, and is easier to grip, but it does have a clear backside to it, meaning I can still see the beautiful glossy rear of the iPhone 15 Plus inside it.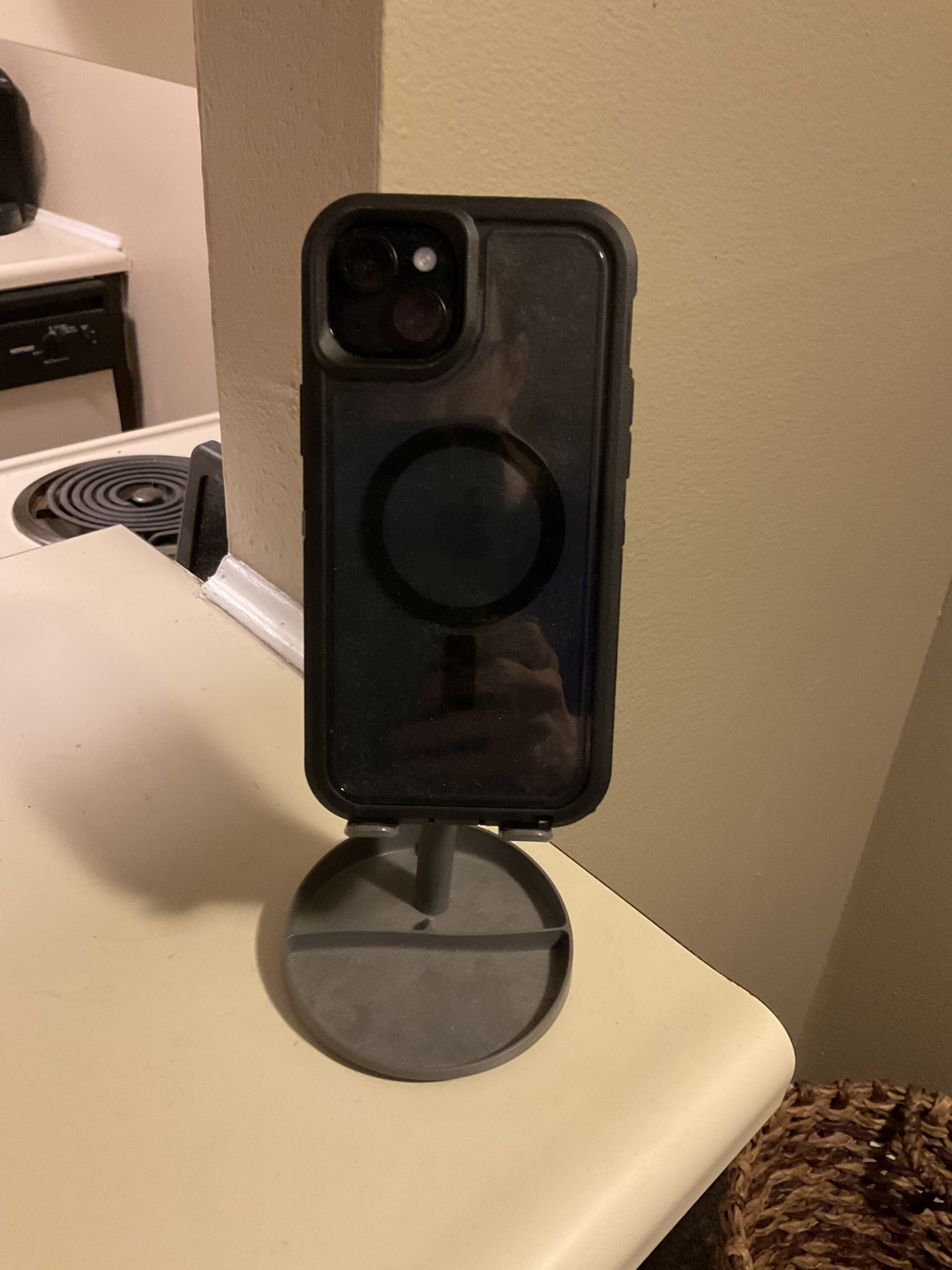 With that said, when it comes to the design of the iPhone 15 Plus., Apple did a great job with it. Granted, not a lot of the design changes much physically with the iPhone 15 itself. I do like how Apple has kept the same or similar design to the iPhone 5. The iPhone 15 Plus itself does stay slim in the hand and pockets too.
Speaking of which, either clothing brands are getting smarter or Apple is taking this into consideration. With me living in Iowa, it gets cold right around late-September to early-October to the point where you have to wear some form of coat. With the iPhone 15 Plus, with my usage of it, it has fit in all three of my peacoats in either the interior breast pocket or the pocket on either side of the coat.
When purchasing the iPhone 15 Plus, I will admit that this was a concern of mine to see whether or not the phone would fit in it, but also still fit with a somewhat rugged case on it. I'm glad to know that this will not be an issue moving forward.
I also still like the fact that we still get the switch on the left side for the sounds and vibrate. It could get added to next year's version of the iPhone, but I'm glad that it is exclusively an iPhone 15 Pro feature for now.
Another dynamic change to the iPhone for me has been, well, Dynamic Island.
Dynamic Island has been a great upgrade for me. I'll say I have not used it much, but it has come in handy when it comes to managing the weather. I'm thankful CARROT Weather does have support for it in its app so I can not only go through apps like X/Twitter and TikTok, but also still see what the weather is going to be doing in my area.
It has additionally been helpful in Apple Maps.

Say I have to go into Apple Music while using Apple Maps to change to a specific song I want to listen to. While in the Music app, I can still see which direction I need to be heading and how many miles it will be until I need to take an exist or make a turn onto a different street. Meanwhile, I don't technically have to leave the Music app.
The animations alone when plugging in my iPhone 15 Plus to charge are kind of cool.
Next up, we have to talk about the fact that the iPhone 15 line now has USB-C for charging.
This was a feature I and many others were desperately wanting Apple to bring to the iPhone, and it makes sense to do so now since its MacBooks and iPads both have it. The only sin committed from Apple here is that it didn't do it sooner.
USB-C charging has been excellent for me. I do have at least one friend that does have USB-C charging on his Android smartphone, so in case he or I would ever need to share a charging cable, having the Lightning vs. USB-C debate will no longer be an issue.
It's also easier on me too since I can use one or two USB-C cables to charge my new iPhone and my iPad Air fifth generation.
I have also already purchased a few USB-C cables in the meantime for at home and work use.
As for the battery life, it's a lot better. I have noticed that I have only been able to get the iPhone 15 Plus down to just a little under 70% after a full-day of use. My iPhone 12 Mini would never be able to handle my type of use on its battery in a single day.
The camera on the iPhone 15 Plus has been pretty stellar. This should not be too surprising since not only is Apple always trying to improve the cameras on its iPhones, but I came from an iPhone 12 Mini, so obviously there are going to be noticeable changes in quality.
To test the camera out, I have been using the fall trees in my area in both non-zoom-in and zoom-in pictures.
The first one you see up above shows a fall leaf that had fallen in my mom's backyard. In this photo I noticed the stunning, crisp quality the iPhone 15 Plus camera has for close-up shots like that.
Another photo below shows what the iPhone 15 Plus camera is like when I zoom-in closer partially on another couple of fall trees. The quality is still very much there and it looks as though Apple has truly been trying to make zoom-in photos better for iPhone users.
All in all, this iPhone 15 Plus is without a doubt the best Apple product I have purchased this year and is quite the upgrade and improvement over my previous iPhone 12 Mini. It gets a 4/4 stars from me.
Rating: 4/4 stars