Earlier this year, I got myself into a situation where I had to replace the keyboard on my work computer.
I was previously using an older version of the wired Apple keyboard that came out a long time ago. Unfortunately, I was typing on it this past spring and something on the bottom of the main keys I use snapped which led to the button getting stuck.
This resulted in my purchase of the new Apple Magic Keyboard with the Numeric Keypad that is designed for the Mac, but I am using it on my work Windows computer. With that said, I do still have to keep it plugged in. I could probably Bluetooth it but I'm not picky about it because as long as I plug it in and it works, that's enough to make me satisfied.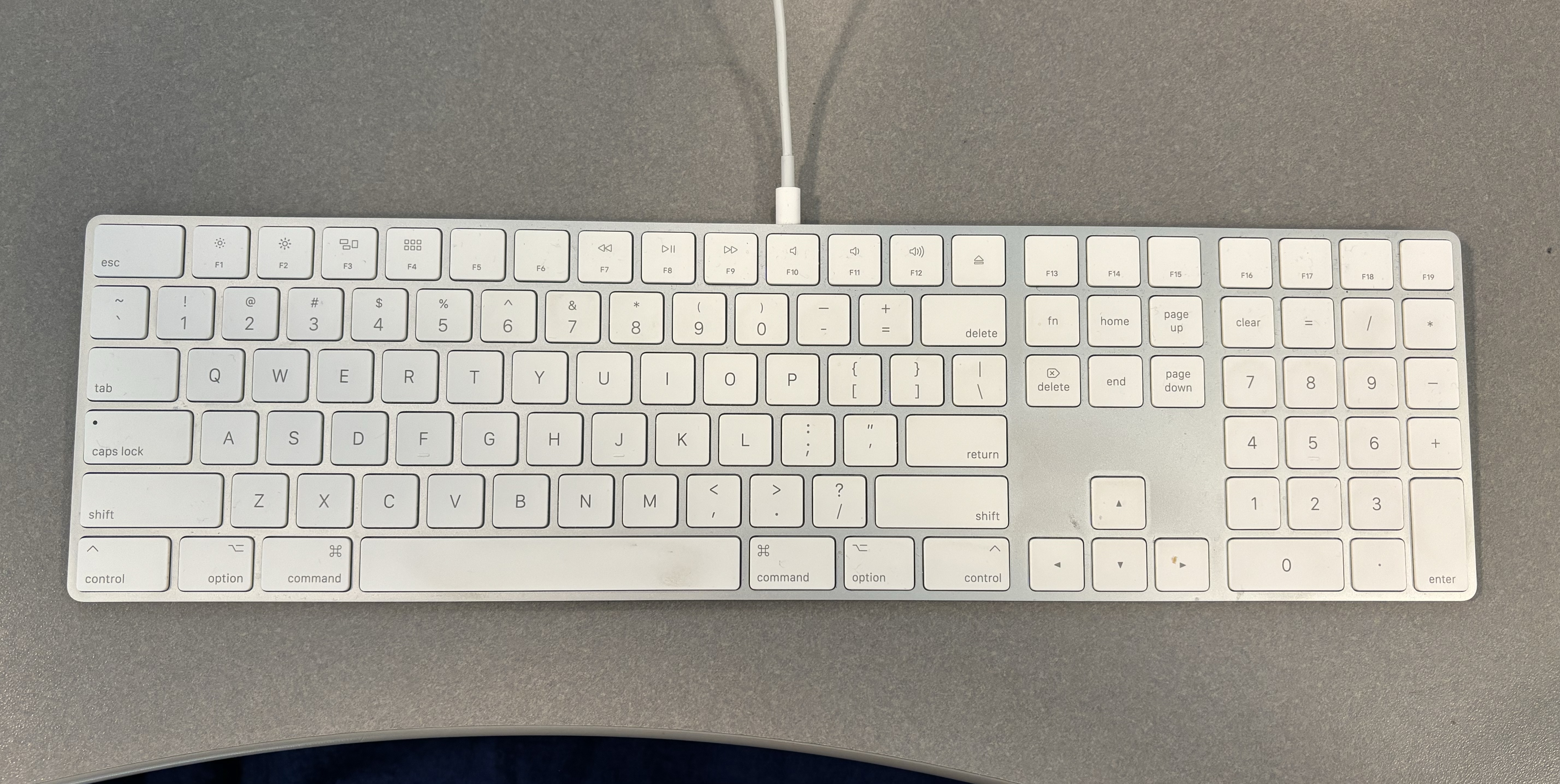 It has been six months since I originally purchased this keyboard and I have to say that it has been quite the nice experience.
To this day, I still love its minimalistic and chiclet key design. If there is one thing that I have never liked, it is the look and sound of your average Corporate America keyboard.
Additionally, there is a nice spacing and transition between the keys so as to make it easier to type on. I love the sound the keys make it when you are typing them. It gives off this minimalist and premium kind of sound. Of course, that should be expected when you're paying for a keyboard that is $100+.
I cannot comment on the battery life since I never have the Magic Keyboard unplugged, but I do like that the Caps Lock button light appears to be brighter than previous versions.
In fact, the only slight complaint I have about the keyboard is the "A" key and Caps Lock appear to be just a little too close together. However, this could just be due to how I type or how long my fingers are, and not an issue with the keyboard itself.
Overall, it is still the best desktop keyboard I have ever used and if you're a Mac person like myself, are forced to use a Windows computer at work, but cannot customize even something as small as the keyboard, I would highly recommend the Apple Magic Keyboard. If anything, it can make you stand out from the rest of your colleagues.