WhatsApp Pay has launched in Brazil after receiving regulatory approval for consumer use.
The launch of the service was delayed due to anti-competitive regards, which was cleared in late March. Now Brazilian users can use WhatsApp to send or receive money without fees just like Apple Cash.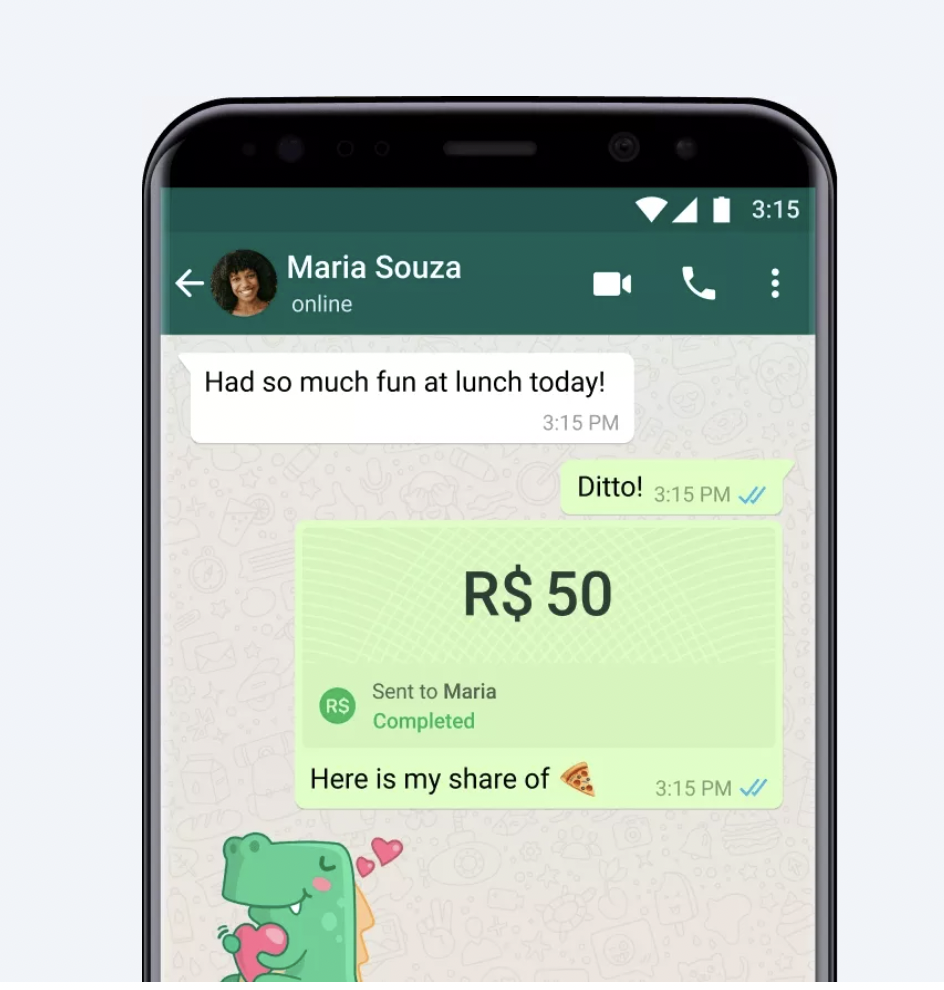 If you live in Brazil and use WhatsApp, you need to have a Visa or Mastercard debit card – credit cards still do not work – and part of one of the following banks: Banco Inter, Bradesco, Banco do Brazil, Itaú, Next, Mercado Pago, Woop Sicredi, or Nubank.
There are some limits, users can send up to R$ 1,000 or $184 USD/mo, and receive up to R$ 5,000 or $920 USD/mo.
To begin using WhatsApp Pay follow these steps:
In a conversation, tap on the +. button near the text field
Insert the value of the transaction to be done
Press "Pay" and insert your Facebook Pay PIN to validate the transaction
While WhatsApp Pay launched in its second country – the first one being India –, Apple Pay has launched in Israel with more competition on the horizon.