Just in time for the 2021 NFL preseason, Hulu with Live TV has officially added NFL Network, NFL RedZone and launched its news Sports add-on.
NFL Network is said to be included in the basic package for Hulu with Live TV, meaning that customers will not have to subscribe to the Sports add-on in order to get that channel.
However, the new $9.99 per month Sports add-on will include NFL RedZone, TVG, TVG2, Sportsman Channel, Outdoor Channel and Motorsports Network (MAV TV).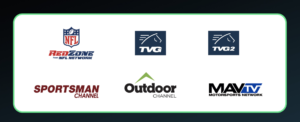 With the NFL preseason right around the corner, NFL Network will be the one-stop place for watching a plethora of live preseason games, as well as getting news and analysis from all around the league 24/7.
This year, NFL Network plans on airing 23 live preseason games, and will also broadcast recently played games throughout the preseason.
NFL Network is also the home of Thursday Night Football during the regular season.
Additionally, the channel also has its own original content such as "Good Morning, Football," "America's Game," "NFL Total Access" and "A Football Life."
NFL RedZone channel is mostly made for Sunday afternoons during the regular season that allows its viewers to see all of the big plays and scores from the live games around the league.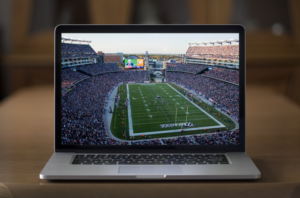 YouTube TV and fuboTV added NFL Network and NFL RedZone to their channel lineups last year, so it would make sense for Hulu to now do the same thing in order to stay competitive.
At this time, there has been no announcement from Hulu regarding a potential price increase, as that is always rumored with channel additions like these. However, that could be the reason that almost all of the channels listed above are featured in a premium bundle and not added to Hulu's channel guide as a whole.
Speaking of staying competitive, Hulu's Sports add-on is cheaper than YouTube TV, fuboTV and Sling's premium add-ons that include NFL RedZone, so that is one advantage that Hulu with Live TV has over other live TV streaming services
The other live TV streaming services mentioned above that have NFL RedZone cost an additional $10.99 a month, with Hulu's Sports add-on being an additional $9.99 a month, a dollar cheaper than its competitors.
Hulu with Live TV overall costs $64.99 a month and is available to stream on the iPhone, iPod Touch, iPad, Apple TV and Mac.
What are your thoughts on the addition of NFL Network, NFL RedZone and other sports channels on Hulu with Live TV on its new Sports add-on package? Comment below or let us know on Twitter at @appleosophy.