The all-new redesigned 24-inch iMac made its debut earlier this year in April, followed by a public release the month after. Now, after just a few months, Apple has begun selling refurbished models in the UK, and in the US.
When looking at the base model with 8-core CPU/7-core GPU/256GB SSD, prices start as low as $1,099 ($200 off the MSRP of $1,299). You can even purchase other models with upgraded configurations with more ports, as well as a Magic Keyboard with Touch ID.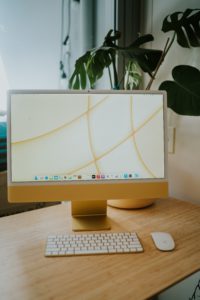 As with any other refurbished model sold by Apple, those models are throughly tested and restored and provide the same standard one-year AppleCare warranty. Those models in "like-new" condition" are repackaged in a minimalistic box with all the included manuals and accessories.
Note that stock for multiple configurations & color options come and go, so if you want to get the new iMac, looking at the refurb store is a great option to save, but you might want to get on that sooner rather than later if you want a specific color and/or configurations.
Are you planning to buy the 24-inch iMac? Let us know in the comments below. Follow us on Twitter or Instagram. Also – make sure to subscribe to our new video podcast on YouTube!