We do now have word on when the next version of iOS 15 will be released.
Apple is said to be releasing iOS 15.4 on Friday, March 18, which is also the same date as the release date of the new iPhone SE, as well as the new green iPhone 13 and iPhone 13 Pro. Those phones will be shipped with iOS 15.4.
Packed in this update is said to be new features such as being able to unlock your iPhone with Face ID while wearing a face mask.
Another feature set to come is Tap to Pay, a feature that essentially can turn an iPhone into a terminal for contactless payment methods such as Apple Pay, Apple Card from an iPhone or Apple Watch and credit/debit cards with contactless embedded.
One new that was originally said to be coming in this update is the ability for users to upload their driver's license/state ID in select states in the U.S., but Apple has not officially announced when that feature will launch in iOS 15.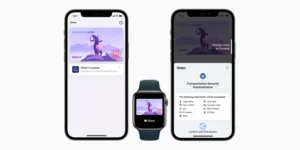 What are your thoughts on the release date and overall idea of what iOS 15.4 will include? Comment below or let us know on Twitter at @appleosophy.