One of the complaints over the two years that Peacock has been out to the public is that the interface has always needed some form of improvement.
It was reported today by The Streamable that an updated interface is exactly what Peacock is getting and unveiled some photos of said new interface. It is said that this new interface will be coming to TVs.
Peacock has been improved just in the past week, in terms of its content. It is now the day-after-airing home of content from Bravo, whereas previously that content was available the day after on Hulu. It will also be getting three new original films, as well as it unveiled a new feature over this past weekend where those watching English Premier League soccer can keep up with other games by seeing pivotal game highlights from other matches.
As for the new interface, it moves options that were originally on the top of the screen and moves all of the options to the left side of the screen, which is similar to the Netflix interface. This includes buttons such as categories, channels, movies, sports, etc.
Below are pictures from the previous Peacock interface:
Below is where you can find the new, updated user interface for Peacock that was unveiled today: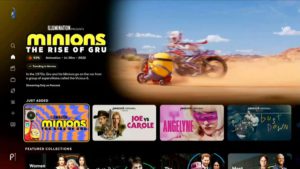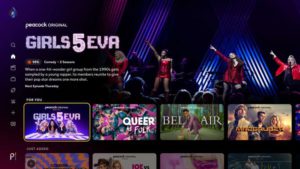 Even though Peacock has done better this year, in terms of new premium subscribers, in 2021, it was seen by NBCUniversal, its owner and manager, that it was a $1.7 billion dollar loss.
There is no timeline for when this new Peacock interface will be released, but it does appear as though the new interface, given the emphasis of it being set up for a TV, is set up to be an eventual update to Peacock's current tvOS Apple TV app.
It could be set up for a fall release since that will be the time when next-day content goes from Hulu and Peacock to just exclusively to Peacock, Notre Dame Football on NBC games and NFL Sunday Night Football on NBC simulcasts too. Still, NBCUniversal has not given a launch date for this updated interface.
Peacock does have a free version but Peacock Premium costs $4.99 a month for its ad-supported version and $9.99 a month for its ad-free tier. It is available to stream on the iPhone, iPod Touch, iPad, Apple TV and Mac.
What are your thoughts on the new Peacock interface? Comment below or let us know on Twitter at @appleosophy.