Spatial Audio is quickly becoming a central focus for Apple's audio experience across its devices and platforms. The feature has recently released on Apple Music, and it will continue its expansion soon to tvOS & macOS, but how will it work there?
Spatial Audio was introduced last year for AirPods Pro & Max on iOS 14. The feature uses gyroscopes in the aforementioned headphones to detect your head movement; this allows for a 360-degree experience, making you feel the music outside of just your ears.
On iPhone & iPad, the feature uses head detection in conjunction with the gyroscopes to find your spatial relation to the device, which allows for the accurate computation of the audio in space. But, how will this feature work exactly on the Apple TV?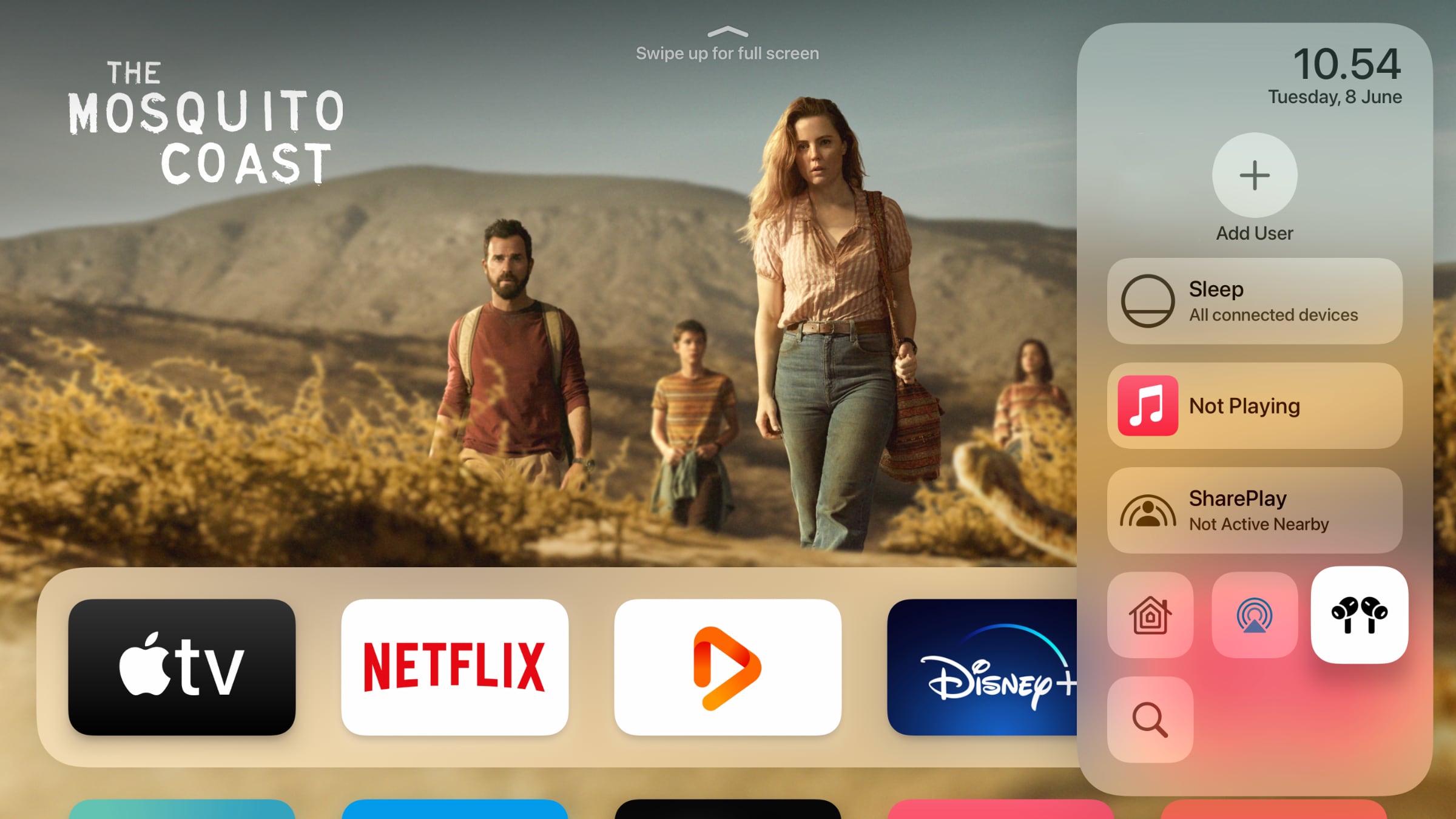 According to a response given to Engadget, Apple says that when the user is playing a video while using AirPods Pro, the system analyzes direction the user is looking. When the user gets up and walks around, the system feature recalculates the position in order to re-enable Spatial Audio.
"When you sit down to watch a movie or TV show, the included head tracking feature will lock in after it detects you've been looking in the same direction for a while. Once you get up to walk around, it will reactivate."
On tvOS 15, the Apple TV will recognize nearby headphones and display them in a pop-up asking you if you want to pair them with the Apple TV (similar to an AirPods pairing experience).
You can expect more information, as well as anticipate the spatial audio experience on more devices with Apple's upcoming software updates, announced at WWDC 2021 earlier this month. Apple has updates planned for iOS, iPadOS, macOS, tvOS, and watchOS – all are expected to debut this September.