Starting today, Facebook is rolling out its Live Audio Rooms feature. It will allow verified public figures and several high-profile Facebook groups to create and host rooms.
Additionally, Facebook is launching its initial set of U.S. podcast partners. All Facebook users can enjoy the slew of newly-launched features starting today.
Think of Live Audio Rooms as a platform competing directly with Clubhouse. If you haven't heard of Clubhouse before, here's a summary of its purpose: Clubhouse is a voice chat-only app that allows invited people to communicate with others in rooms where they can listen / participate in live conversations.
Elon Musk, Mark Zuckerberg, along with several YouTubers sparked enough interest in the app initially, which caused a snowball effect of downloads. This wide attention gave pause to other companies like Twitter and Spotify to create copycat apps / functionalities.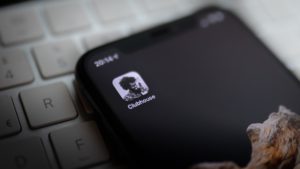 Rumors of Facebook's copycat version date back to February. On top of the Clubhouse-like functionality, Facebook has also working on other audio products, such as their newly-launched podcast platform. It's important to note that hosts will need an iPhone to use these features.
What do you think about Facebook Live Audio Rooms? Let us know in the comments below. Follow us on Twitter or Instagram. Also – make sure to subscribe to our new video podcast on YouTube!