Those that are looking to track the man with a long white beard, red suit and his nine reindeers, will be able to do so tonight with Siri.
By simply asking Siri "Where is Santa" from an iPhone, iPod Touch, iPad, Apple Watch, HomePod or HomePod Mini, Apple TV or Mac, Siri will tell you the whereabouts of Santa Claus.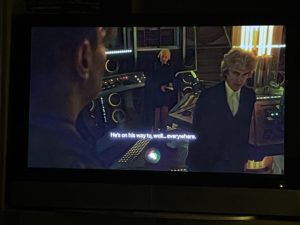 Granted, it's not exact and does not give specifics on where Santa is at and just makes a comment that states Santa will be around soon.
Even though it is a small feature, it could be nice for children across the world to try out and ask Siri to enabled-Apple devices.
Other voice assistants like Amazon's Alexa have a similar feature to them too.
This is not the first time we have seen Apple make holiday-related moves with its software and apps. In the past few weeks, the company added the "Let It Snow" feature to its Apple Store app that, when typed into the Search area of the app, it shows snowflakes on your screen when shopping in that app.
What are your thoughts on this feature from Siri for Christmas this year? Comment below or let us know on Twitter at @appleosophy.