AirTags have been finally announced after so many leaks and rumors since 2019. AirTag is an accessory that attaches to your items like keys that can be tracked using Apple's Find My Network. If you lose an item attached to an AirTag, you can simply head on over to the Find My App and Ping the built-in speakers on it. Amazing, right?
Design:
AirTag features a round unique design with a Diameter of 1.26 inches (31.9 mm), Height of 0.31 inch (8.0 mm) and a Weight of 0.39 ounce (11 grams). The shiny & premium looking metallic cover features an Apple Logo with text around the circular design saying "Designed by Apple in California – Assembled in China – Bluetooth LE – Ultra Wideband". The color of the metallic shield is reminiscent of the iPod (4th Generation). The unique design also adds to the Water Resistance of AirTag, with IP67 Water Resistance with a maximum depth of 1 meter up to 30 minutes. It consists of a User-replaceable CR2032 coin cell battery, and if you need to change it, the Find My App on your iPhone will notify you.
Find My Integration:
The Find My App will show you precise location & direction towards your lost item with the help of the Ultra-Wideband U1 chip on both iPhone & AirTag. Precision Finding is only available on devices with the U1 chip, that is the iPhone 11, iPhone 11 Pro, iPhone 11 Pro Max, iPhone 12 mini, iPhone 12, iPhone 12 Pro, and iPhone 12 Pro Max. The Location of your lost item will be detected by nearby Apple devices through secure Bluetooth signals sent out by the AirTag to devices which have opted in for Offline Finding and that will be securely uploaded to iCloud. The process is anonymous and encrypted so the location of your item, reaches only you. AirTags were confirmed in an Official Apple Support Video about "How to erase your iPhone" and in the Find My Settings in that video, "Enable Offline Finding" showcased the name "AirTags" which confirmed the naming, first discovered by Redfruit Media Vice President Pururaj Dutta over a year ago. Read more about it here. AirTag will solely work on offline connectivity with other Apple devices such as iPhone as it does not have direct access to the internet.
Lost Mode:
You can enable Lost Mode on your AirTag, and with support for NFC, whoever finds your item can just tap the AirTag on the back of their iPhone to get the owner's contact information.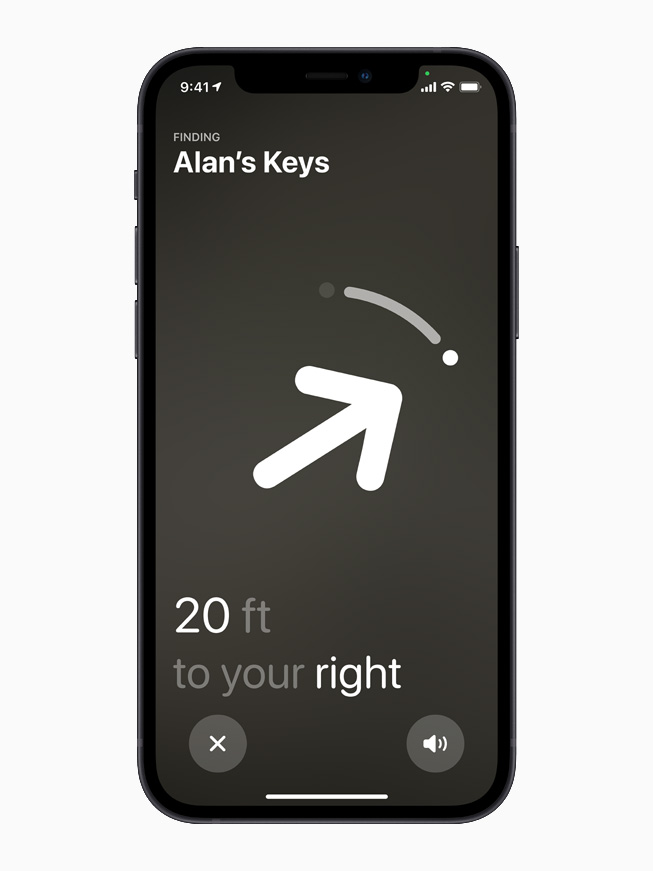 Interestingly, if someone else's AirTag is travelling near your AirTag, the Find My App will notify you and if you still haven't noticed it, the other person's AirTag will play a sound to alert you that its still moving with you. However, this will only happen if the Airtag has been separated from its owner.
Set Up? That's ancient. More like just a Tap
AirTag sets up just like other Apple accessories, with just a single Tap and its seamless integration with other Apple Devices such as the Apple Watch is amazing.
Customizability & Pricing: 
AirTags can be customized with your initials or emoji, or both together, adding some fun to your product. AirTag costs only $29 a piece, and a 4-Pack Costs $99, offering a $17 discount than purchasing each separately. AirTags will be available to purchase starting April 30th.
Accessories: 
A wide range of Accessories are available for Apple's newest addition to its family including Leather Key Ring, Leather Loop, Loop, Hermès Key Ring, Hermès Luggage Tag, Hermès Bag Charm, Belkin Secure Holder with Strap, Belkin Secure Holder with Key Ring and many more 3rd Party Accessories.
We hope you enjoy these wallpapers on your devices! Stay updated with the latest Apple news at Appleosophy and follow our Telegram News Channel here. Join the Appleosophy Community on Telegram here.